Having given up ambitions of a career in medicine to live on disability benefits for the last decade, I was so excited to be in remission and starting a new job in June 2004. My dreams were defered again by a very sudden and aggressive attack that shut down my pancreas and liver. I narrowly escaped death. I contribute my survival to my faith in God and his grace to allow me to live in order to to raise my teenage son, who has no one but me.Once the crisis was over, I was completely paralized by the muscle atrophy of weeks of immobility in the hospital bed. Once home I quickly rid myself of walker and potty feeling euphoric from the high doses of IV steroids. Before the completion of a 6-month course of chemotherapy Cytoxin, I developed shingles in two quadrants of my face and relentless neuropathic pain. The side-effect of swollen feet kept me out of shoes and caused DVTs in both legs to be dangerously overlooked. Before I could rid myself of the home nurse and port-a-cath, I was back in ICU with septiciemia.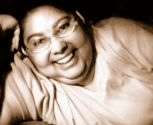 The next year, 2005, still physically rehabilitating at home, God blessed me to begin online classes for an Web Development Diploma with funding from Vocational Rehabilitation! After the second quarter I began a significant neurological decline. Besides the usual brief staring spells. mild tremers and slurred speech, I began to have severe seizures or mini-strokes. My thought processes and mobility were so severely impaired I had to give up school and most everyday tasks. In the midst of desparately seeking treatment from neurologists, I was diagnosed with a golf-ball sized kidney stone, August 2006. Because of my blood-clotting disorder, a quick removal by lathroscopic surgery was canceled, opting for a safer removal by lithotripsy, taking five months of blasting to break it down. No local neurologists or psychiatrists have provided a successful pharmaceautical approach to my neurological symptoms. In fact I suffered new symptoms and side-effects from the multitude of pills I was popping last year. With the support of my wonderful primary care physician, I opted to "detox" from all the unproductive medicines, seek nutrition, alternative therapies, assistive devices to improve and manage with the current symptoms. I'm not cured but I am stable and hopeful. I am relieved to give up the desparate quest to be cured by either doctors or preachers. I am trying to accept where I am, because I now realize that where I am is where God has placed me and I am trying not to question it.
As I immerse myself in His Word, I surrender my will to His. As I seek to heal my spirit, I seek less to heal my body. "Jesus Christ God's Son Saviour"